Nghi Son Refinery and Petrochemical Plant
On November 3, 2014, at the headquarters of LILAMA Corporation (LILAMA) took place the signing ceremony of construction contract of Nghi Son petrochemical project between Vietnam Machinery Erection Corporation and LILAMA10 Joint Stock Company.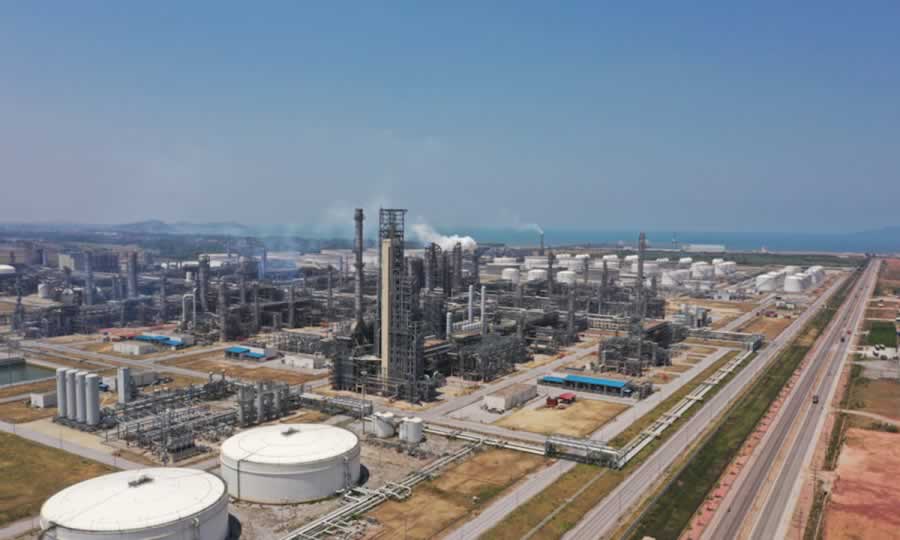 Nghi Son Refinery and Petrochemical Complex Project was built in Nghi Son economic zone, Tinh Gia district, Thanh Hoa province.
The project has a total investment of 9 billion USD, invested by Kuwait International Petroleum Company - KPI, Vietnam Oil and Gas Group, Idemitsu Kosan, Mitsui Chemicals (Japan) and international financial institutions.
With a complex of experienced international contractors, led by JGC (Japan), the project has been successfully completed and put into stable use.
This is the largest and most modern project in the field of petrochemical refining in Vietnam up to the present time with a capacity of 10 million tons of refining and petrochemical products per year. . Petroleum products such as LPG, unleaded gasoline (A92, A95), DIESEL fuel (conventional and premium), kerosene, jet fuel, Poly-propylene, Para-xylene, Benzene, sulfur ... will are supplied for domestic and export markets.
According to the Contract and assigned tasks, LILAMA10 Joint Stock Company will perform the installation of steel structures; equipment installation, fabrication and installation of technological pipe systems, crude oil storage tanks and finished products of the project with a total main construction volume including the installation of 16,000 tons of steel structures and equipment, fabricating 431,000 technology pipeline IDs of all kinds with the implementation time within 24 months.
To perform the assigned tasks, currently on the construction site of the Nghi Son Refinery and Petrochemical Complex project, LILAMA10 Joint Stock Company has mobilized over 400 skilled officers, engineers and workers, along with other vehicles. Modern construction machinery and tools focus on high construction to ensure project implementation on schedule, ensuring safety and quality.