LILAMA 10 Joint Stock Company delivers 2 electrolyzer modules as part of the Green Hydrogen Production Plant project
Recently, Hai Duong Mechanical Equipment Manufacturing Plant under LILAMA 10 Joint Stock Company has handed over 02 Electrolyzer Modules under the project of green hydrogen production plant in West Coast (USA) with output 10 tons of hydrogen per day for partner Thyssenkrupp Nucera.
All stages of manufacturing, installation and commissioning are carried out at Hai Duong Mechanical Equipment Manufacturing Plant under LILAMA 10 Joint Stock Company. After a period of focusing on construction, engineers and workers of LILAMA 10 have worked hard, overcoming all challenges to achieve the goals of safety, quality and progress.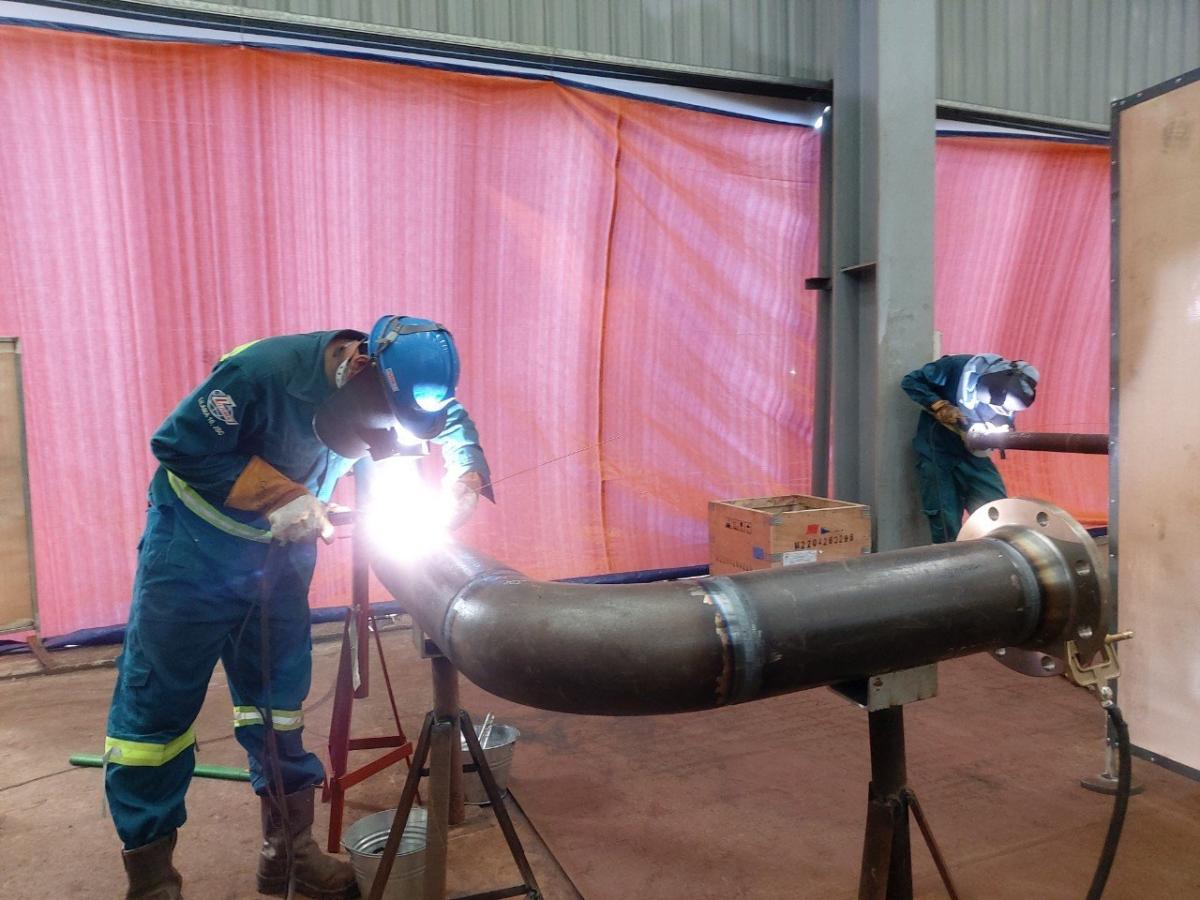 All welders at LILAMA 10 possess international welding certifications and high levels of expertise, thus earning high praise from partners for their quality of work
With the completion and handover of 02 Electrolyzer modules to Thyssenkrupp Nucera, LILAMA 10 is the first company in Vietnam to process, manufacture and successfully combine an important module for this system.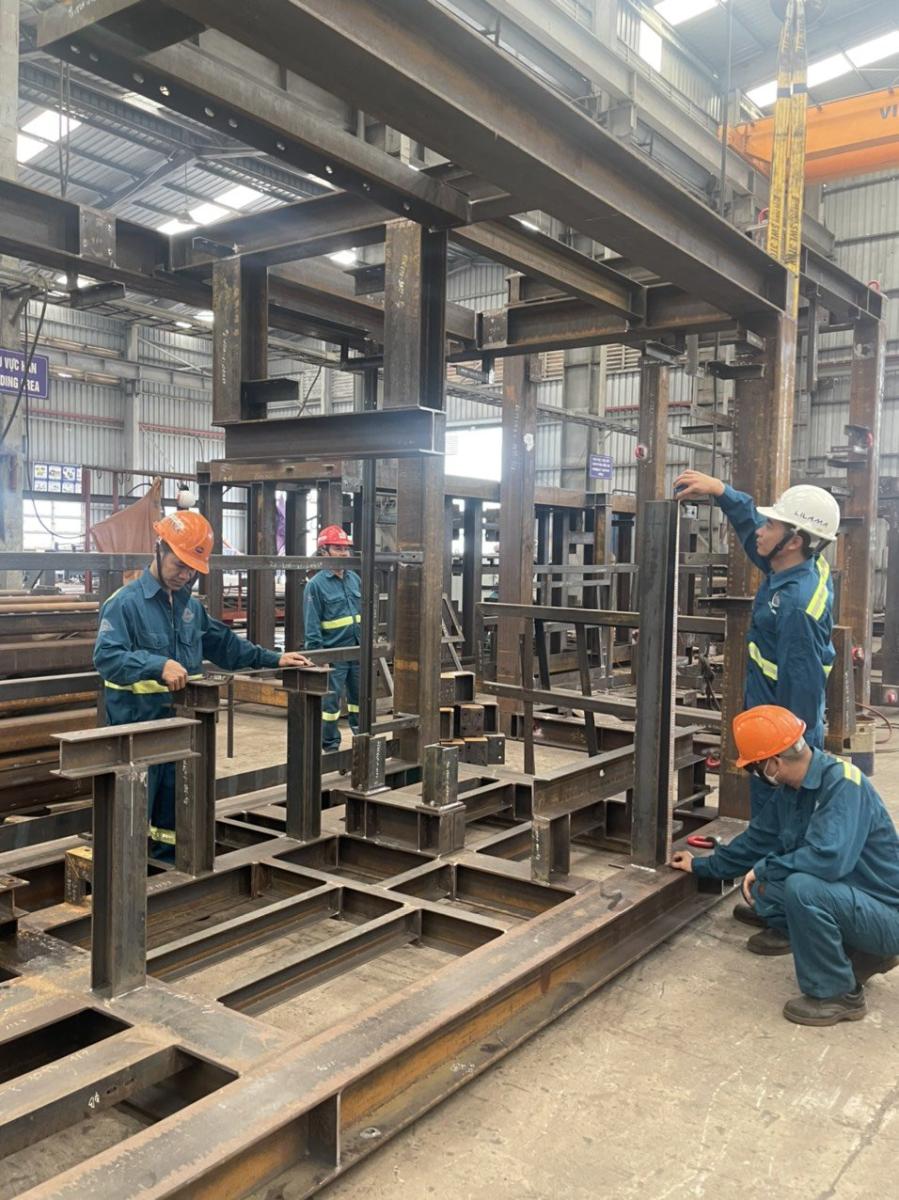 The engineers and workers of LILAMA 10 are consistently highly regarded by experts from Thyssen Krupp Nucera for their professional competence and expertise
This is is one of the first and largest hydrogen production plant projects in the world that is completely applied new technology of Thyssenkrupp Corporation, which requires high accuracy in manufacturing and assembly work, especially strict requirements in manufacturing. cleaning and storage of equipment and packaging of products prior to shipment.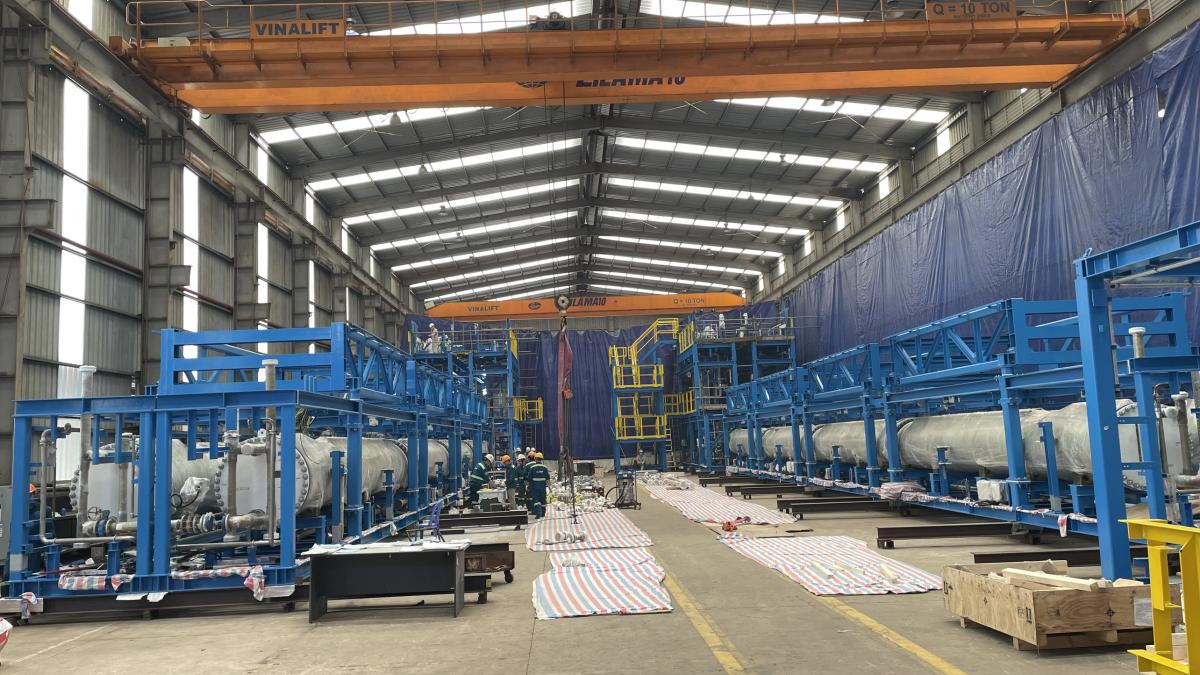 The first two fundamental modules have been established, and efforts are ongoing to complete the remaining integration tasks
Thyssenkrupp Nucera highly values LILAMA 10's diligent efforts and effective collaboration throughout the project implementation, meeting the requirements for safety, timeline, and quality. This lays the foundation for continued trust in entrusting LILAMA 10 with upcoming crucial projects.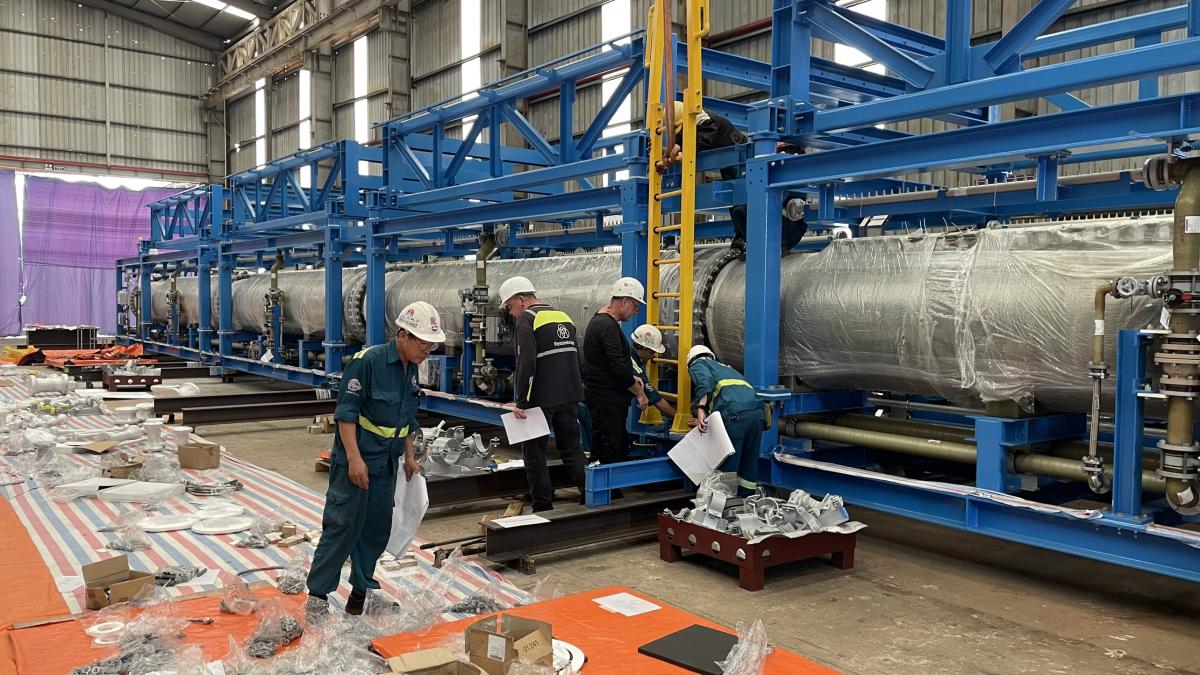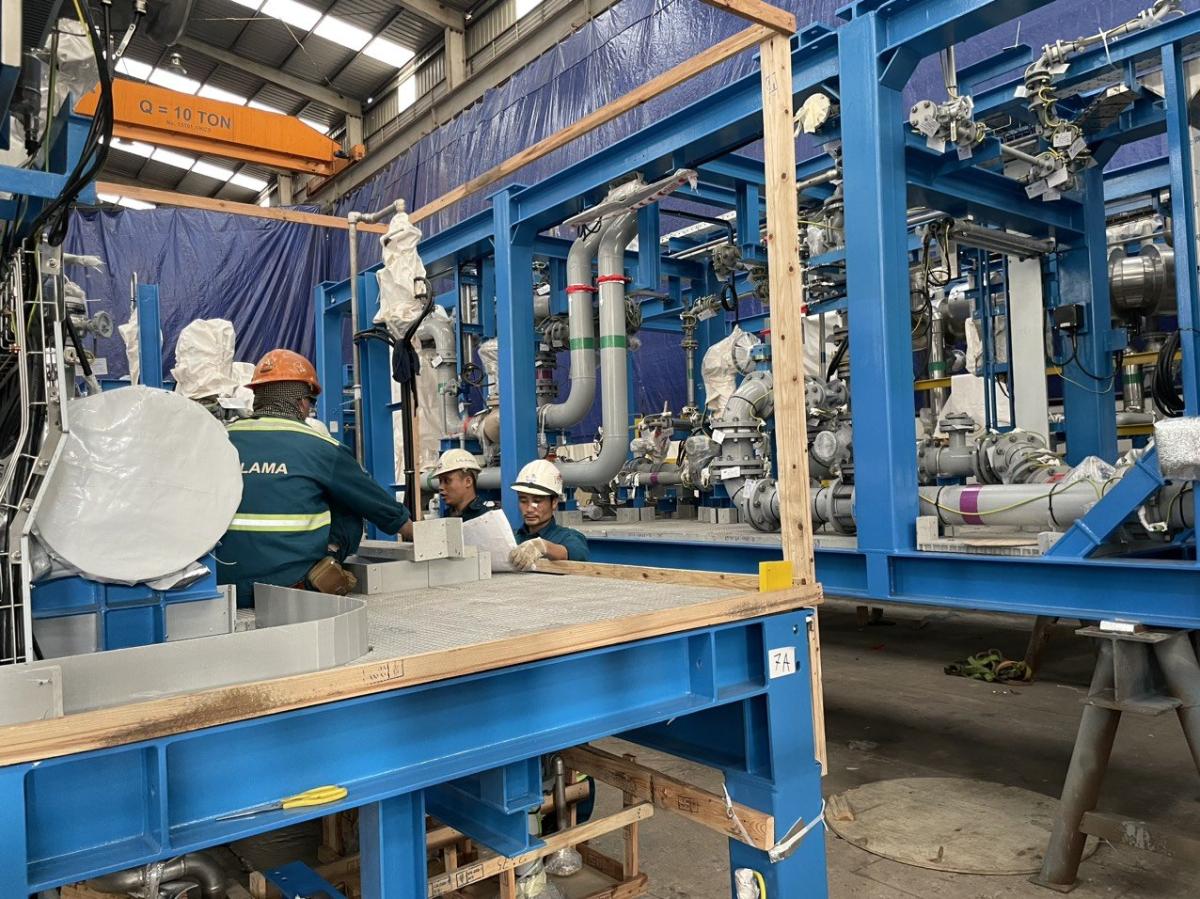 Experts from Thyssen Krupp Nucera are conducting inspections together with LILAMA 10 engineers to ensure safety and precision with the state-of-the-art equipment being integrated for the first time in Vietnam.
This is also an important milestone affirming LILAMA 10's skills and capacity in participating in large-scale green energy projects on a global scale, contributing to bringing the LILAMA10 brand to the world.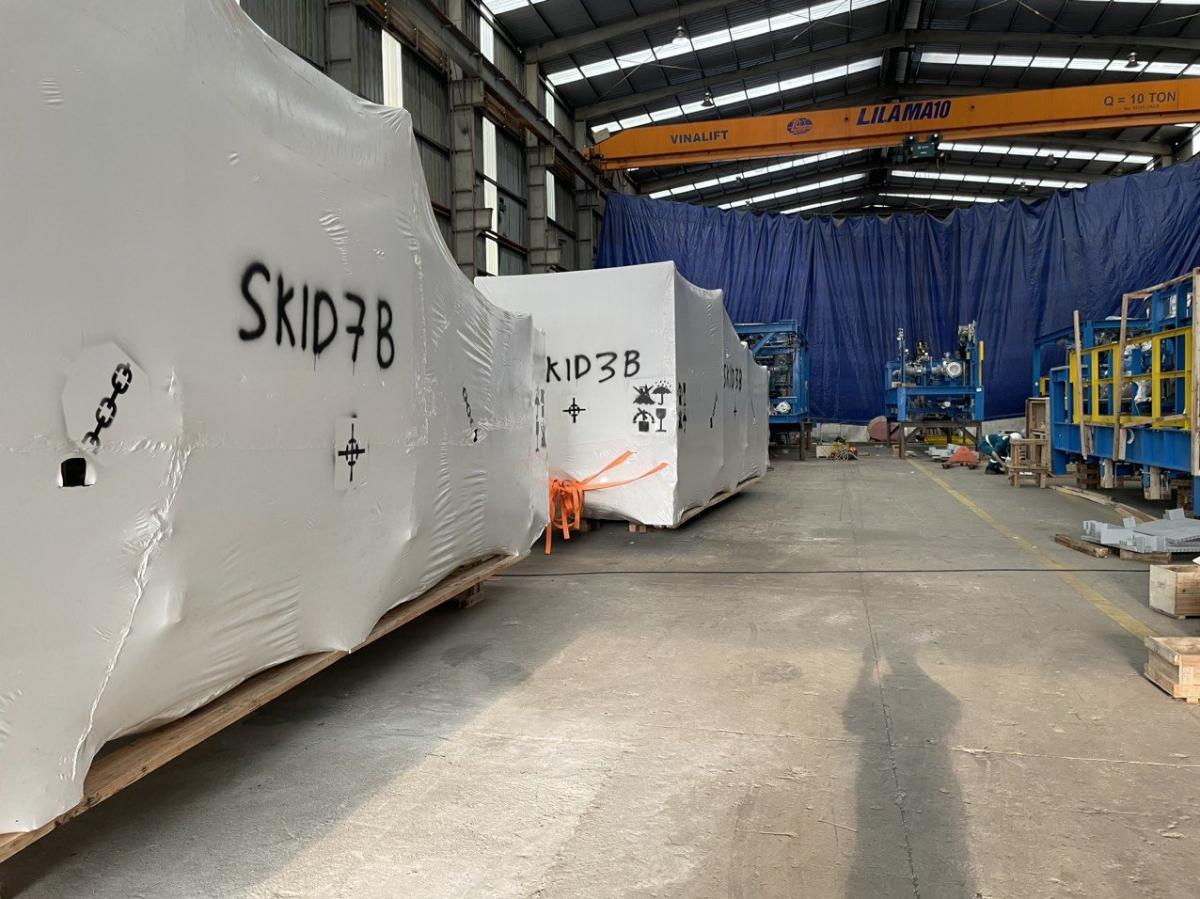 The 02 modules have been packaged and thoroughly inspected before being transported to the green hydrogen production plant project on the West Coast (USA).
Henry Nguyen